Welcome!
In this post, I will share a brief recap on the process used to create the following image.
A LITTLE BACKSTORY
-
I will be the first to admit that I am a snap-happy photographer. I have terabytes of images solely dedicated to our family outings and events. Images can range from family members to peeling paint. If I like it, I will shoot it. I may not have a plan for it right then, but I always hold onto those images just in case!
In 2013 my husband and I were hiking in the Smoky Mountains when he pointed out this mushroom. It was so beautiful. All alone on the forest floor. I laid down and snapped a few shots of it, backed it up on my hard drive when we got home and left it there. I had no plans for it. I just liked the pretty mushroom. This obsession of mine paid off four years later when I created this concept.
THE CONCEPT
-
The word I would use to describe the moment I envisioned this concept would be blinding. I seen it and nothing else. It was such a powerful vision that I had to make it come true right then and there. I combed through my archives, selected my images, contacted the model, and shot it all in the same day. It was then pieced together and completed the follow day.
I have no specific reason as to why this image was created. I just know it was one that I had to bring to life. Not all concepts need an elaborate reason for its creation. Sometimes it just simply needs to exist and be put out there for others to see.
THE PROCESS
-
I have included a brief description on how I created the concept along with a time-lapse video of it being pieced together and completed. I do not go into detail for every move or layer. This post is meant to simply show the process I took when creating the image. I do hope you enjoy it and I hope it will inspire you to experiment and create your own.
Selecting the main image.
STEP ONE:
I chose to use this image as my base. I wanted to keep the woods, floor, and mushroom in the scene so I decided I would simply begin to build on top of this image.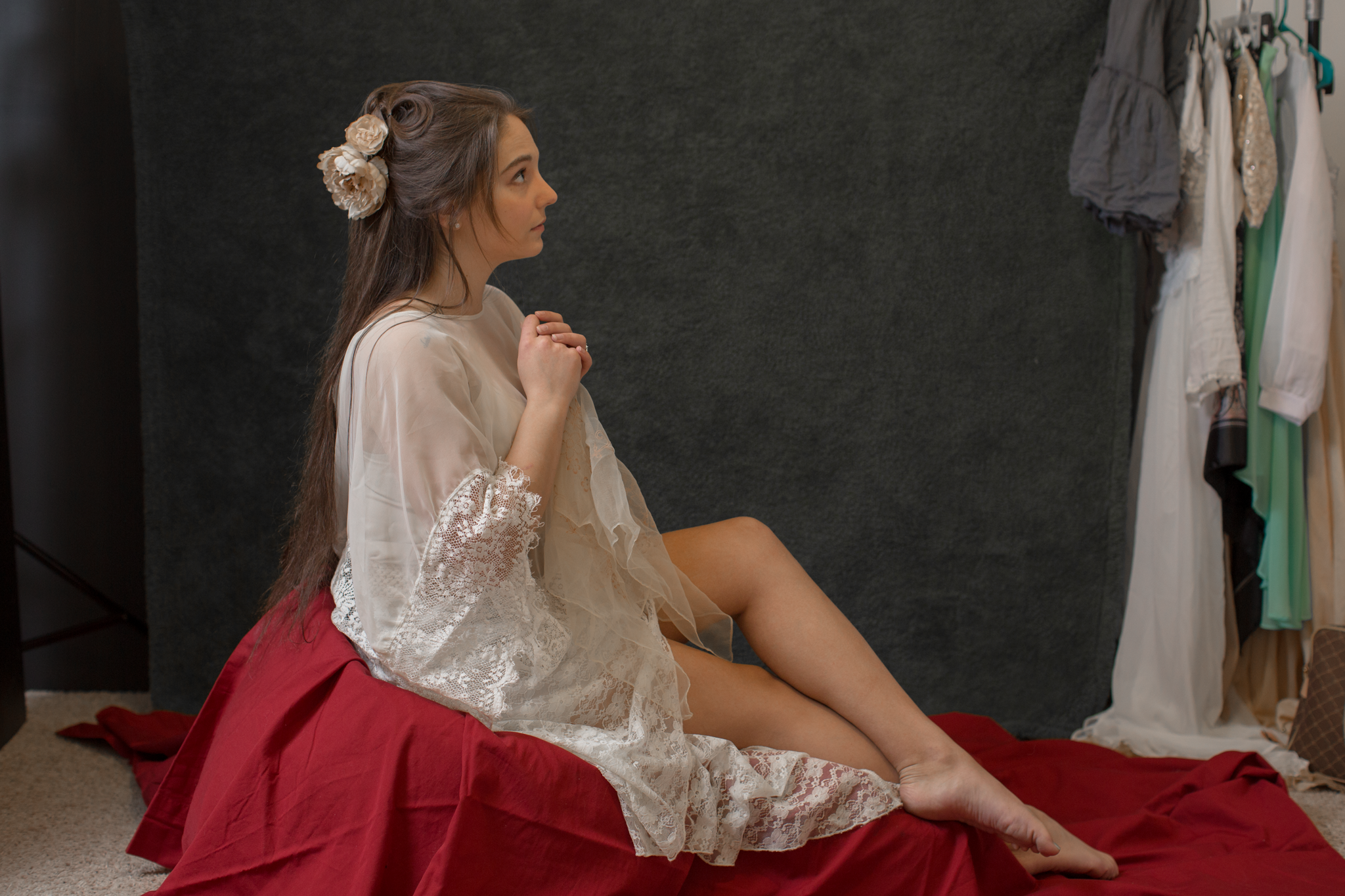 STEP TWO:
After photographing the model (Leah Haines) I then cut her from the image and placed her on the base image above.

We were able to get together and shoot this image on the same day that I envisioned this concept.

 
STEP THREE:
This is when any and all additional elements are added to the scene. I chose these mushrooms from the same hike and photographed the pendant and twig in the studio.
Coloring toning and final adjustments.
STEP FOUR:
This is the part when you really begin to see the concept come together. All placing, shading, color toning, and other adjustments are done here. You get to be as creative as you want to be in this step.

Want to see it all come together?

Watch the video below! ↓ ↓ ↓
This may seem like a daunting task for a novice Photoshop user, but I can assure you that with a little practice it can be done!
If you are interested in learning how to use Photoshop to complete your vision, take advantage of our mentoring services: